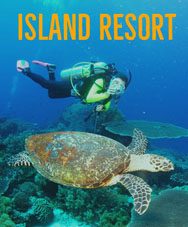 SAMUDRAM PACKAGE

Rs. 26,250/person for 4 Nights/5 Days.
Cruise starts from Cochin, Kerala
Visit Kavaratti, Kalpeni and Minicoy Islands.
First class AC cabin accommodation.
All 3 time meals [breakfast lunch and dinner] morning and evening tea or coffee.
Water sports: Kayaking Snorkeling and Glass bottom boat ride.
Entry permit and heritage fee.
All Government taxes included
Our personal assistance on the ship and Island

INTERNATIONAL CRUISE SHIP

AGATTI

ISLAND

Agatti is located 459km off Cochin. It is six km long and about a kilometre wide. In Agatti, coral growths and multi-coloured coral fishes abound in its lagoons. Agatti is perhaps the only island besides Minicoy that gets surplus fish as fishing is the main occupation.

Coir making and stitchings, and copra are the other main industries. Agatti is the airport stopover from Cochin and Goa on the way to Bangaram which can be seen on the northern Horizon. In Agatti there are fully furnished resorts managed by a private entrepreneur. The main attraction at the resorts is the water sport facility. Agatti has a medical centre with qualified doctors. It is one of the main tourist sports in Lakshadweep, and you can go swimming, canoeing, boating and diving.

The Agatti Island resort is a 20-bedded one providing a lot of options for a vacation package. The resort operates a licensed (PADI) Scuba Diving Centre where tourists can learn diving. You can get diving gear on hire, too.
Babu Thomas - 09447015565/ 09847080022

Tariff
15th Sept -30th Nov 2011

15th Jan – 15th May -2012

1st Dec.-
15th Jan
2011- 2012

15TH May - 15thSept
2011-2012


STANDARD NON A/C

5500/7900

7500/11300

3900/5000

STANDARD A/C

8000/11200

9575/14000

5400/6600

DELUXE A/C

10300/13000

11500/16000

6300/7700

Agatti Island

The gateway to Lakshadweep Islands. Enjoy boating, fishing and scuba diving, here. Let the serene beaches and the natural environs enchant you. Go sailing and deep sea fishing hiring crew from the resort.





Bangaram Island

Private Island paradise for you. Go Scuba Diving in the nearby islands and reefs. Wake up to bird calls and sink yourself in the calm surroundings.