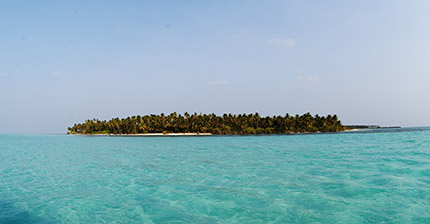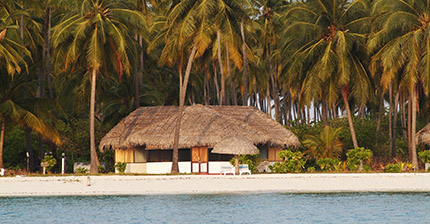 10o- 56* North Latitude 72o- 17* East longitude, located 459 kms, from Cochin.
Land Area: 2.30. Sq. kms.
Climate: the climate of the island is warm round the year.Rainfall is limited and the temparature during the monsoon is 25-27 o C.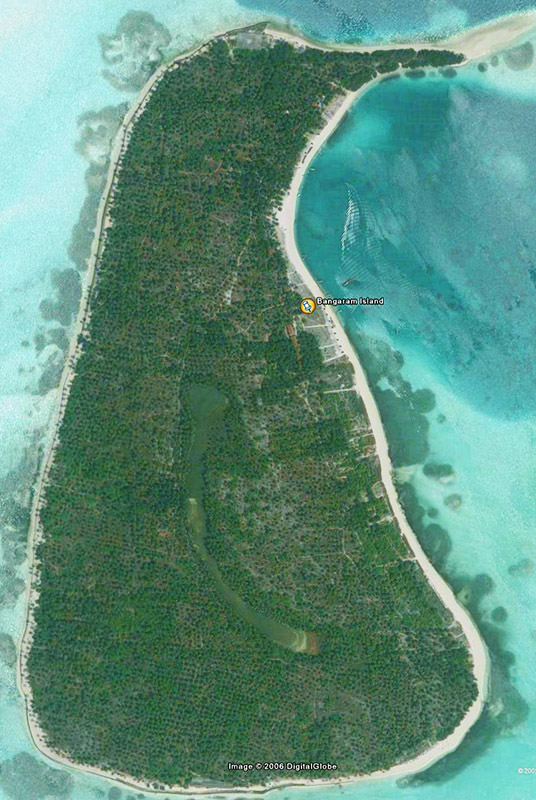 Bangaram Island Package covers a 2 -6 days stay package to Bangaram Island to experience the richness and beauty of marine life. By air is the easiest way to reach Bangaram. Air India servicing from Bangalore-Kochi-Agatti every day except Sunday. A special arranged boat service available all day connects Agatti and Bangaram except Sunday. Tourists are requested to book their flight accordingly after reserving their accommodation at Bangaram. One can spend 2-6 fun filled days on the island, Swimming, Snorkeling and Kayaking are included in water sports. A full-fledged water sports institute is functional at Bangaram. The more adventurous can indulge in scuba diving.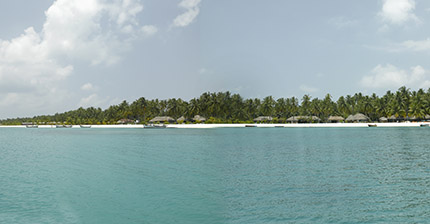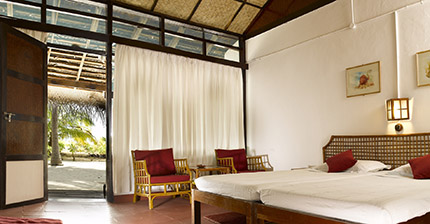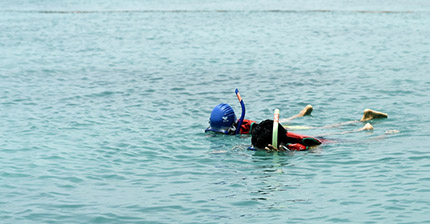 Tariff: Rs 15,000 per day for 2 person
Extra Person: Rs 10,000 per day
Boat Trasfer: Rs 4000 per person (Agatti-Bangaram-Agatti)
Heritage Fee: Rs 200 per person
Airport Pickup/Drop at Agatti: Rs 1000
Tax: 5%
LTC Package:
Duration: 2 nights 3 days
Cost Per Person: Rs 20,675 (Twin Sharing)
Duration: 3 nights 4 days
Cost Per Person: Rs. 28,550 (Twin Sharing)
Duration: 4 nights 5 days
Cost Per Person: Rs.36,425 (Twin Sharing)
LTC Claim: Rs 4000 per person (Agatti-Bangaram-Agatti Boat Transfer)

How to Reach:
1. By Air India up to Agatti Island and from Agatti Island by Speed boat to Bangaram Island
2. And from Agatti by Speed boat and Helicopter transfer available to Bangaram.
Entry Permit:
An Entry permit needs to visit all Lakshadweep Islands. To arrange this forward your Name, Age, Gender and Food Preference (Veg or Non Veg) to our email.

Package Includes:
1. Entry Permit and Heritage fee.
2. Welcome drinks.
3. Airport pickup and drop at Agatti.
4. Agatti - Bangaram-Agatti boat charges.
5. Accommodation in Non AC Beach Cottage with Air Cooler.
6. All 3 time meals [breakfast, Lunch and Dinner] morning and evening tea or coffee.
7. All the Government taxes.
8. Documentation Charges.
9. Our personal assistance on the Island.

Package Exclude:
1. Flight Ticket Charges.
2. All other Water sports Kayaking Snorkeling and glass boat etc.
3. Under Water Scuba Diving.
4. All other personal expenses like nearby island visit etc.
Hotel Reservation Form